Together Loihde Analytics and Loihde Advisory are Loihde Advance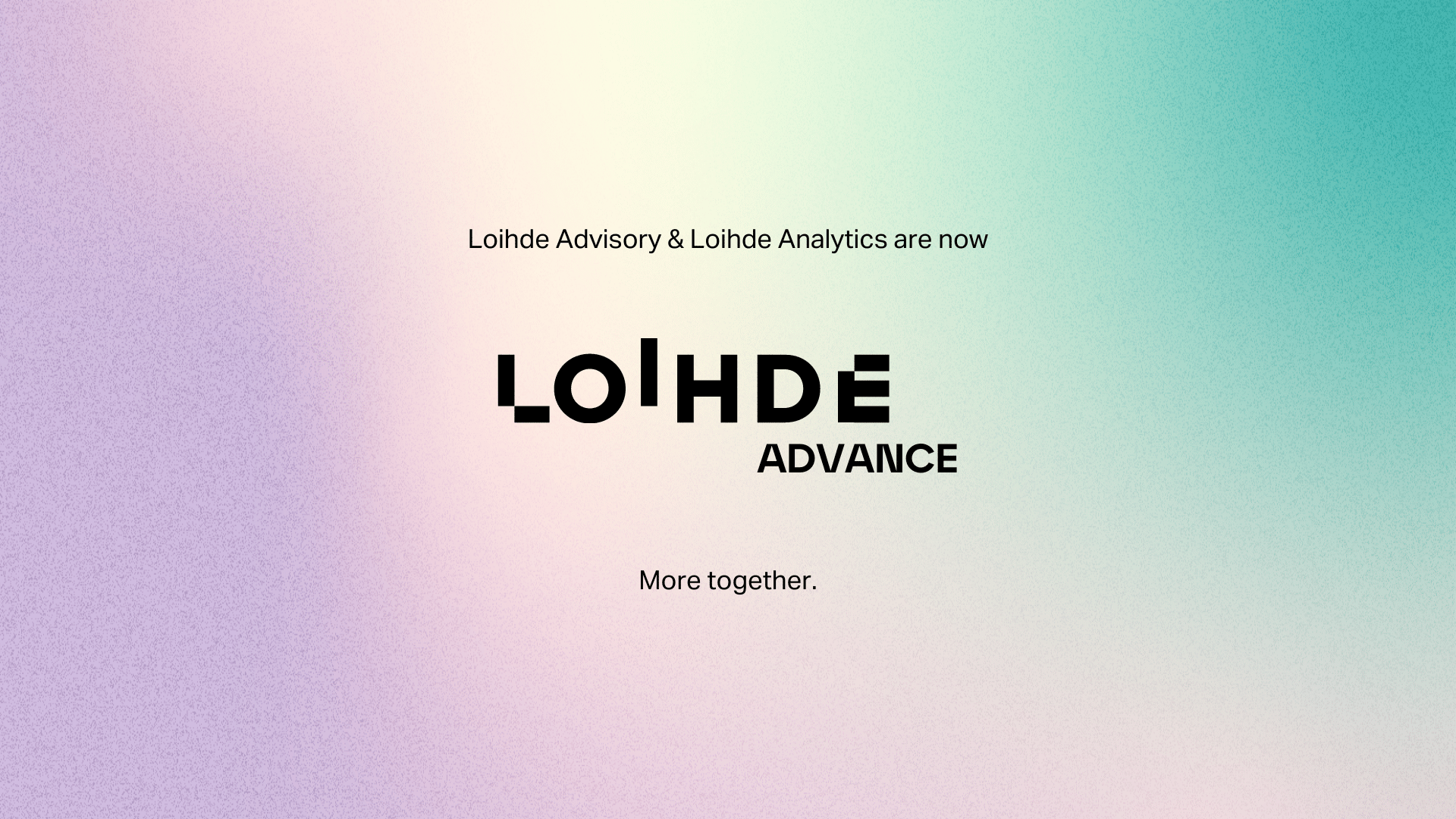 In October, we announced that the business operations of Loihde Analytics and Loihde Advisory are about to merge into a new company. The new unit that is formed as a result of the merger will also have a new name, and that new company name will be Loihde Advance.
Loihde Advance was chosen in an internal naming contest that generated more than 140 proposals from more than 60 employees. (The name Loihde Advance was proposed by Petri Lehto, Lasse Hohenthal, Toni Similä and Anna-Liisa Junolainen.) The selection criteria for the Loihde Advance name were the following: how it reflects the business of the new company, how it suits Loihde's corporate naming practice and how it functions on a daily basis. According to Chief Marketing Officer Jere Teutari, Loihde Advance reflects the vision of the new company: to be the best business continuity partner. This is realised by building a winning culture at Loihde Advance, by understanding the customer's business challenges and by starting from ideas in order to build solutions that promote the customer's business.
The Loihde Advance name will be introduced as a brand name in early 2023 and the legal merger of the companies is completed during spring 2023. (The name is also published externally now, so using it in, for example customer discussions is allowed.)
We will inform about the arrangements caused by the name change as needed in 2023, when changes affect our talent or customers.