Building a People first culture – "I feel I can always be myself at Loihde"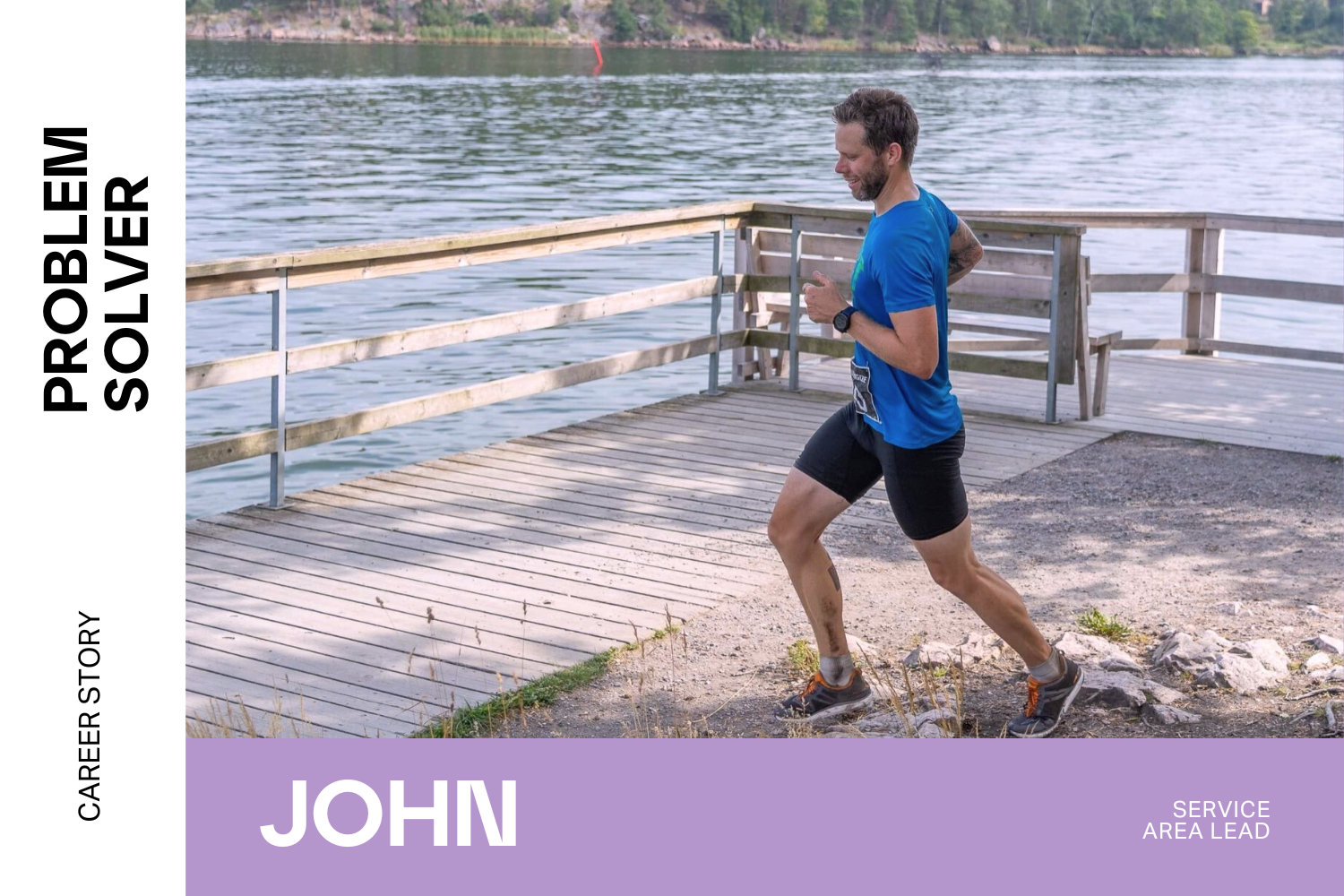 John Lamb is a Service Area Lead for our Analytics and AI group in Sweden. He builds and expands our analytics competence and creates new long term partnerships with the industry. He joined Loihde in January 2023.
"I got an opportunity to build the company analytics team in Sweden. Previously I've worked as a consultant in multiple settings and Loihde stands out in its approach to people. We truly put people first, both employees and customers, and clearly we can create many excellent partnerships and connections this way. This is one reason I was interested in Loihde – the strong people first culture that we are cultivating", John says.
John works at our office in Stockholm. His team is still very small but they have many great candidates in the pipeline and they are planning to grow the team this year. Again, the people-centered culture is in focus in recruiting. He hopes to create a culture where everyone can show their true colors.
"I don't like the cliché of family at work, but I feel I can always be myself at Loihde. We focus on seeing each other as people and individuals and this nurtures a caring culture."


Technology with a human perspective
John is an experienced leader with over a decade of working with data and research. He believes that great things can be achieved in an environment of learning and collaboration. One of his strengths is combining the human element with today's emerging technology.
"There are no limits to what we can achieve with modern technology combined with the right people. Working with data, it's common to get stuck in technicalities and tools, and my focus is to emphasize the human element. Especially with the emergence of AI in today's world, we need to combine data with the human experience to gain an edge", John says.


"All for a balance in life!"
John finds it very important to achieve a good work-life balance. He knows that work isn't everything, and taking care of himself and having time for his family and friends keeps his mind refreshed.
"I'm all for a balance in life! I think I have that covered with plenty of competitions in long distance running races, triathlon and swimrun – together with a collection of about 20 custom made keyboards, mostly built with my 3D printer. I like to be active. Whether it's a trail race or a family trip on the bikes, I'm in!"
Interested in joining our team? Don't hesitate to contact John, he is always up for a chat!
John Lamb
Data Analytics & AI Lead, Loihde Sweden
+46761465213
john.lamb@loihde.com